Café of Dreams 2
This challenge was undertaken for the Articulate Guru Contest. The contest was all about showing what's possible with Articulate Storyline, by highlighting creative uses of the tools and features.
The Look and Feel
The entry was a sequel to a previous challenge: Preventing Workplace Violence: eLearning Scenarios that took place in the Café of Dreams.
A comic book style, continuing the look and feel of the first Café of Dreams interactive story, was used.
The Plot
In the first Café of Dreams story, an ill-advised choice resulted in the shooting of Mr Jones.
Now, in the Café of Dreams 2 story, justice for Mr Jones is demanded.
The Player
You take the role of Kim Baker, a young detective looking for Mr Jones' killer. The challenge is presented in a storytelling manner with the detective making choices along the way. Choices made will affect the outcome of the investigation and ultimately obtain justice for the Jones family!
Storyline 2 New Features
A number of new and existing Storyline 2 features were used in the making of Café of Dreams 2 that included:
Sliders: To control video playback
Text input: Entering data into the police database
Motion paths: Map interaction
Drag and drop: Video player and photoFIT interaction
Animations and Transitions: Wipe
Animation painter: Copying animations between two elements
Copy and paste layers: Between slides
Copy and paste triggers: Between slides
New triggers: Controlling animations at cue points and animation completions
Variables: Controlling content later in the story
Mobile publishing: For iOS and Android players
Text editor enhancements: Kerning text
Design challenges
Café of Dreams 2 is silent, so the atmosphere and pace had to be controlled by image, text, auto and manual advance.
Text editor enhancements
A few issues encountered included the spacing of certain letters in the Comic Book font used. This was noticeable with Ps and Rs.
The new character spacing feature in Storyline allows you to fix kerning issues that pop up from time-to-time.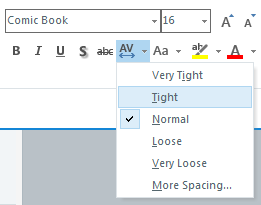 Under the Font Group, click the Character Spacing dropdown menu and change the settings for your selected letters.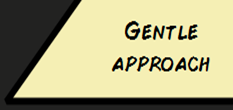 Drag and drop settings
The photoFIt interaction required a few demos and tweaks. After testing with tight restrictions on the placement of the facial elements, I decided to loosen these settings by allowing multiple items on each drop target and not snapping items. This allowed for a more real-world feel to the interaction.
Continue the story of Café of Dreams 2 and get Justice for the Jones family.